Hospital & Healthcare Management | March 22, 2023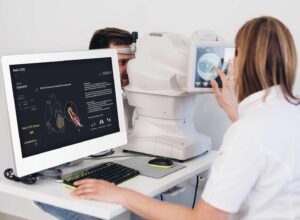 Mediwhale, the AI-empowered health diagnostics company that uses retina scans to diagnose future cardiac and kidney disorder risk quickly and easily, will be heading to the US this month to enter the highly competitive Health Care Program.
The MedTech Accelerator is a flagship program of the Mayo Clinic and Arizona State University Alliance for Health Care, providing early-stage medical device and healthcare technology companies with an entrepreneurial curriculum and personalized business development plans to accelerate go-to-market and investment possibilities. Mayo Clinic is the top-ranked hospital in the U.S. and ASU is the top-ranked university for innovation.
The Program's mission is directly aligned with Mediwhale's, to improve the science of health care delivery and practice while advancing patient care. Mediwhale focuses on early detection to avert potentially irreversible health problems. Kevin Choi, co-founder and CEO of Mediwhale, has been on a mission to increase early detection since his own glaucoma diagnosis came too late, costing him 40 percent of his vision.
"It is an honor to be a part of this accelerator program, the reputation of Mayo Clinic is second to none and Arizona State has a proven track record of enabling incredible innovations." said Kevin Choi, co-founder and CEO of Mediwhale.
Mediwhale is now active in three accelerator programs, including the Stanford University StartX and the health tech accelerator HeartX. Mediwhale was an innovation honoree at CES 2022 and gave presentations at the ASN Kidney Week conference and the American Heart Association Scientific Session, all in 2022. Mediwhale's Reti-Intelligence technology that focuses on heart health (Reti-CVD) is in pre-application stages for FDA approval. The technology is already approved by 8 separate regulatory boards including in South Korea, EU, UK, and Australia.
Reti-Intelligence technology uses deep learning algorithms to holistically assess a patient's health using retinal images and can detect disease risks even before symptoms appear. Reti-Intelligence leverages non-invasive retinal scans through a common fundus camera combined with extensively trained algorithms to diagnose disease risks conveniently for both the patient and physician in less than one minute. The initial assessment by a family doctor can save patients both money and time, with wait times to see specialists often exceeding a month.
Mediwhale's focus areas are cardiovascular (Reti-CVD), kidneys (Reti-CKD), eyes (Reti-Eye), and aging (Reti-Age). Reti-Eye shows a minimum of 96% accuracy and Reti-CVD predicts cardiovascular risk as accurately as a cardiac CT.
The immersive program developed by MedTech Accelerator runs in March, 2023 followed by 12 months of close collaboration, guidance and tracking. The timing is ideal as Mediwhale prepares for the FDA approval process and explores reimbursement mechanisms in the US.