Press Release | November 17, 2022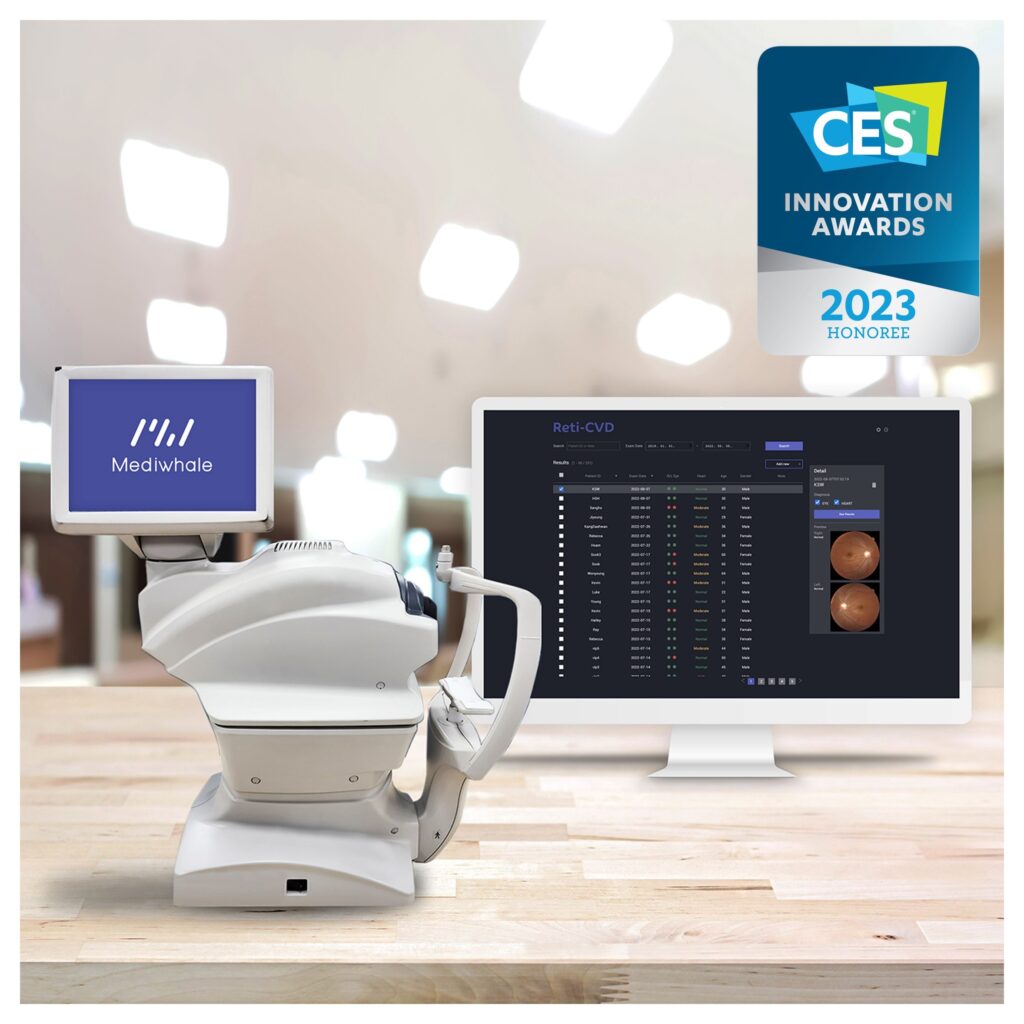 Mediwhale, the AI-empowered health diagnostics company, today announced that it has received a CES® 2023 Innovation Awards honor for its Reti-CVD (cardiovascular disease) product, a retinal-based AI diagnostic solution that autonomously assesses the future risk of cardiovascular disease. The CES Innovation Award program is an annual competition honoring outstanding design and engineering.
Mediwhale's Reti-CVD is distinguished as an Innovation Award Honoree in the Digital Health category. It transforms the traditional way of assessing heart disease risk by providing a future cardiovascular disease risk through a simple eye scan with comparable performance to a heart CT scan within a minute. It is a safe (no radiation exposure), affordable, and accessible solution at the point of care.
Co-founder and CEO Kevin T. Choi said, "We are very pleased to have the CES 2023 Innovation Award honor with our Reti-CVD product. The AI algorithm of Reti-CVD analyzes the retina images and generates future cardiovascular disease risk. We provide affordable, accessible, and accurate preventative care without invasive measures right in the family doctor's office." The accuracy and dependability of Reti-CVD have already resulted in approvals in Asia and Europe, and Mediwhale plans to enter the US market, pending FDA approval.
The Innovation Awards are sponsored by the Consumer Technology Association (CTA)®, the host and organizer of CES. CES is regarded as the most influential technology event in the world and CES 2023 will take place from January 5 to 8 in Las Vegas, Nevada.