We are a growing best-in-class team with ophthalmologists, machine learning AI Specialists, and global business experts. Find more about how our leadership team contributes to delivering diagnostic AI in healthcare to patients that need it the most.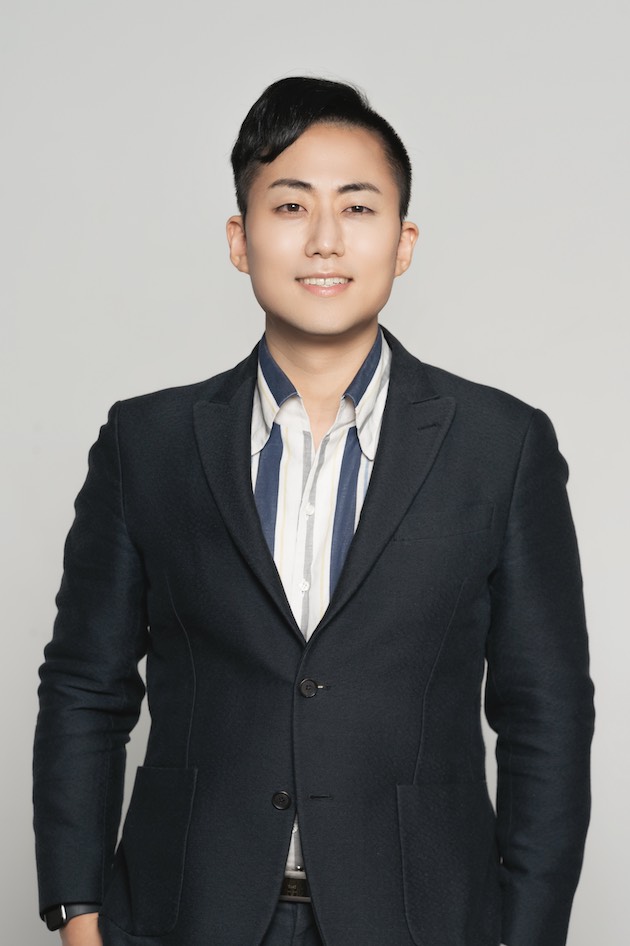 Kevin Taegeun Choi
Chief Executive Officer, Co-founder
Kevin Taegeun Choi is the founder and CEO of Mediwhale, a leading digital healthcare company that is the first in offering comprehensive AI diagnostic solutions. His leadership specializes in building an emerging company with strategic planning and business execution.
He founded Mediwhale on a mission to bridge the healthcare gap between medical professionals and communities through Mediwhale's AI diagnostic solutions and empower people to know their health risks early in primary care. 
He is committed to improving the accessibility and quality of healthcare for everyone in the world. He believes AI applications in healthcare that can literally improve diagnostics and patient care, detecting disease early and helping doctors make informed decisions quickly.
His vision is to set a new standard of care by offering personalized health assessment that is affordable, accessible, and safe. He received his bachelor's degree in Industrial and Management Engineering from Pohang University of Science and Technology(POSTECH) in Korea.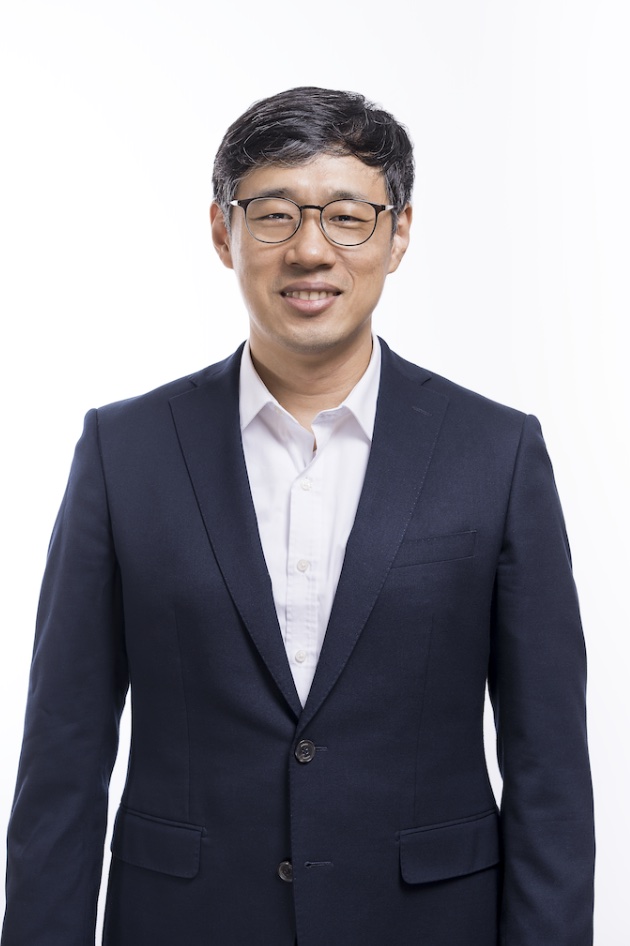 Dr. Tyler Hyungtaek Rim, MD, MBA, PhD
Chief Medical Officer, Co-founder
Dr. Tyler Hyungtaek Rim, MD, MBA, Ph.D. is a fellowship-trained retina specialist, epidemiologist, and clinician scientist specializing in machine learning. He is a co-founder and chief medical officer of Mediwhale. 
He was an assistant professor at Duke-NUS medical school and also a clinician scientist and machine learning researcher at Singapore Eye Research Institute (SERI) and Singapore National Eye Centre (SNEC). 
Before his Artificial Intelligence and big data-related research career in Singapore, he was an assistant professor of ophthalmology at Severance Hospital, Yonsei University College of Medicine in Seoul, Korea. As a vitreoretinal surgeon, he was experienced in diagnosing and managing retinal diseases and skilled in minimal-invasive vitrectomy techniques. 
His research focuses on data sciences that include biostatistics, epidemiology, big data analytics, and machine learning in ophthalmology. 
Dr. Tyler H. Rim has published more than 150 scientific papers in various peer-reviewed journals including the Lancet Digital health, Ophthalmology, JAMA Ophthalmology, Stroke, Journal of Hypertension, and International Journal of Cardiology as the first or corresponding author. He received a bachelor's degree in Chemistry from Korea Advanced Institute of Science & Technology (KAIST) and his MD and PhD from Yonsei University College of Medicine in Seoul, Korea.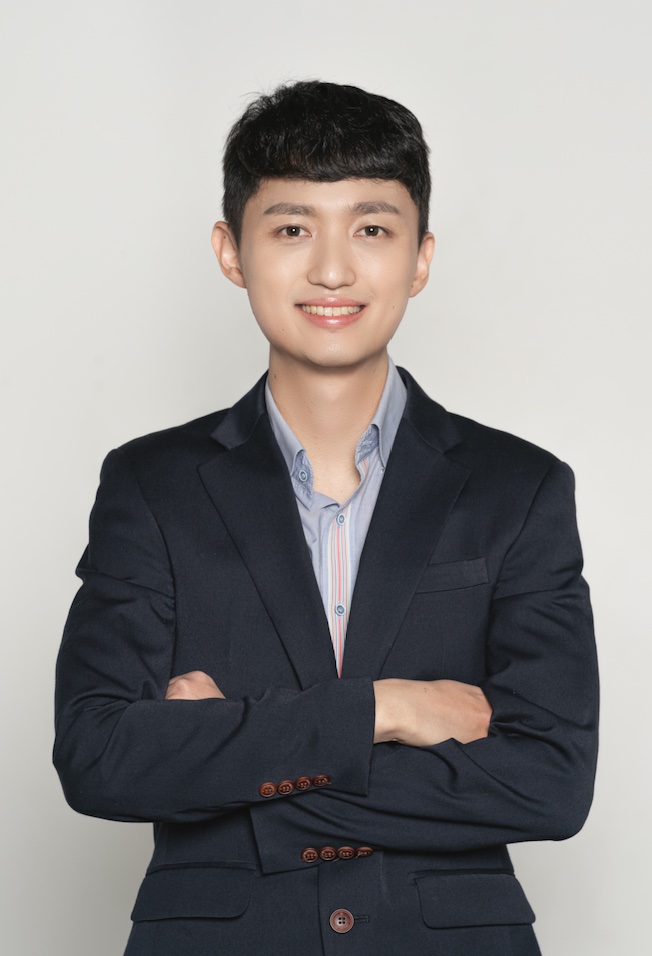 Young Geunyoung Lee
Chief Product Officer, Co-founder
Young Geunyoung Lee has served as Chief Product Officer since Mediwhale's inception. His interest in machine learning and programming led him to participate in a renowned Big Data Health & Science Competition in 2016 hosted by Asan Medical Center, the biggest hospital in Korea. This competition aims to provide teams with the opportunity to apply their knowledge to the analysis of big datasets in healthcare. He was the only one who signed up as a solo participant and won 2nd place. 
His knowledge specializes in AI integration with medical images and software. He played a pivotal role in creating Reti-Intelligence, the foundational AI-empowered diagnostics algorithm of Mediwhale.  
He co-founded Mediwahle after meeting Kevin at the Big Data Competition on a mission to improve the accessibility and quality of healthcare for everyone in the world. His goal is to establish a company that meets the needs of all healthcare players – patients, hospitals, government, and insurance companies. He received his bachelor's degree in Nuclear Engineering from Seoul National University.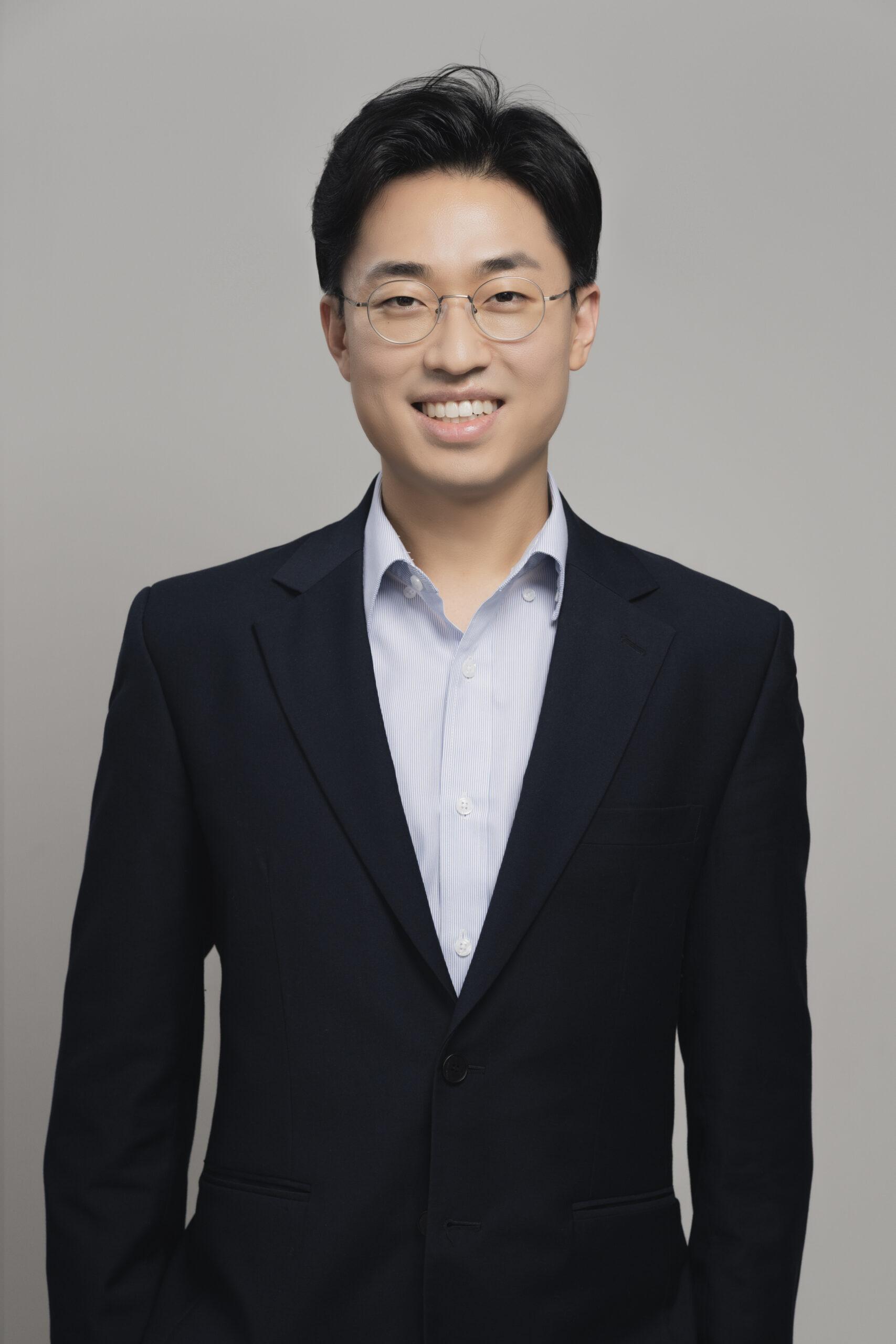 Alex Hyeonseob Nam
Chief Technology Officer
Alex Hyeonseob Nam is an expert with over a decade of experience in artificial intelligence (AI) and machine learning (ML), specializing in medical imaging applications. Before joining Mediwhale, he was a key AI scientist/engineer at Lunit, where he played a crucial role in the R&D of AI technology for their medical image diagnostic solutions.
He has an outstanding track record in the field of AI and ML, having published numerous papers in top conferences such as CVPR, ICCV, ECCV, NeurIPS, and MICCAI. Additionally, he gained recognition in international AI competitions, securing 1st place in the Visual Object Tracking Challenge in both 2015 and 2016, 1st place in the Visual Domain Adaptation Challenge in 2019, and 2nd place in the Visual Question Answering Challenge in 2016. He has also contributed to the medical community with publications in prestigious medical journals and conferences such as RSNA, The Lancet Digital Health, and the Journal of Clinical Oncology. His research has been cited over 7,000 times in total according to Google Scholar.
As the CTO of Mediwhale, he leads the company's technological vision and strategy, ensuring that the company stays at the forefront of AI technology in healthcare.
He earned Bachelor's and Master's degrees in Computer Science and Engineering from POSTECH with top honors in both.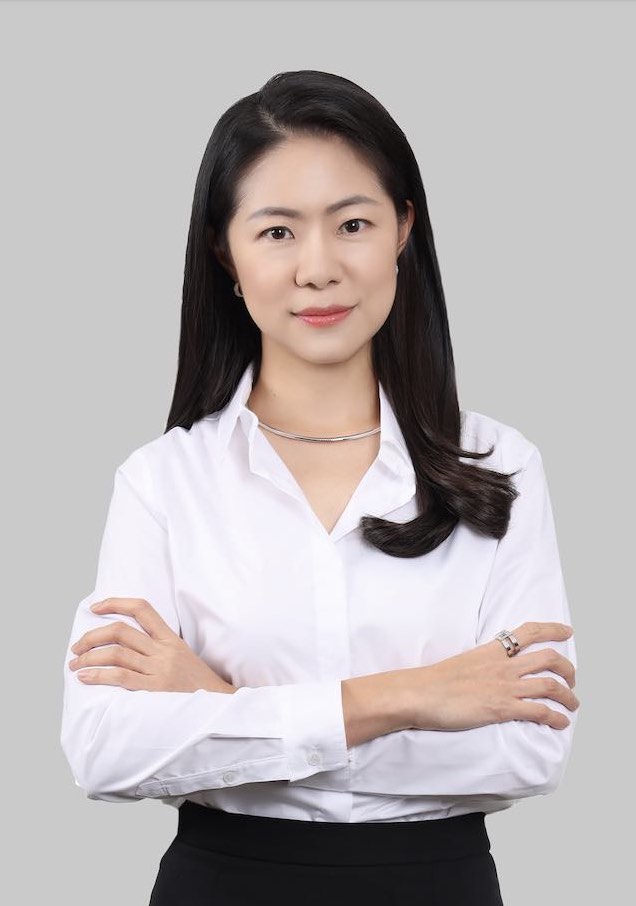 Nina Shin
Chief Operation Officer
Nina Shin is the COO at Mediwhale where she drives operational excellence within the company and seeks new market opportunities. 
Nina brings more than a decade of leadership experience in corporate strategy development, brand management & marketing, and operations in the new digital service launch into Mediwhale. Her in-depth knowledge of the business operation and new business launch helps Mediwhale to propel forward.
Nina most recently served as a Head of Operations at Disney+ Korea, leading the launch of the Disney+ service in Korea. Previously, she led the Corporate Marketing of the Walt Disney Company Korea and served multiple roles in the Walt Disney Company Korea in theatrical marketing, digital product launch, and corporate strategy & business development. Prior to Disney, she was a global brand manager of Unilever Singapore and a management consultant at Oliver Wyman.  
Nina received her MBA from Harvard Business School and has a bachelor's degree in Business Administration from Seoul National University.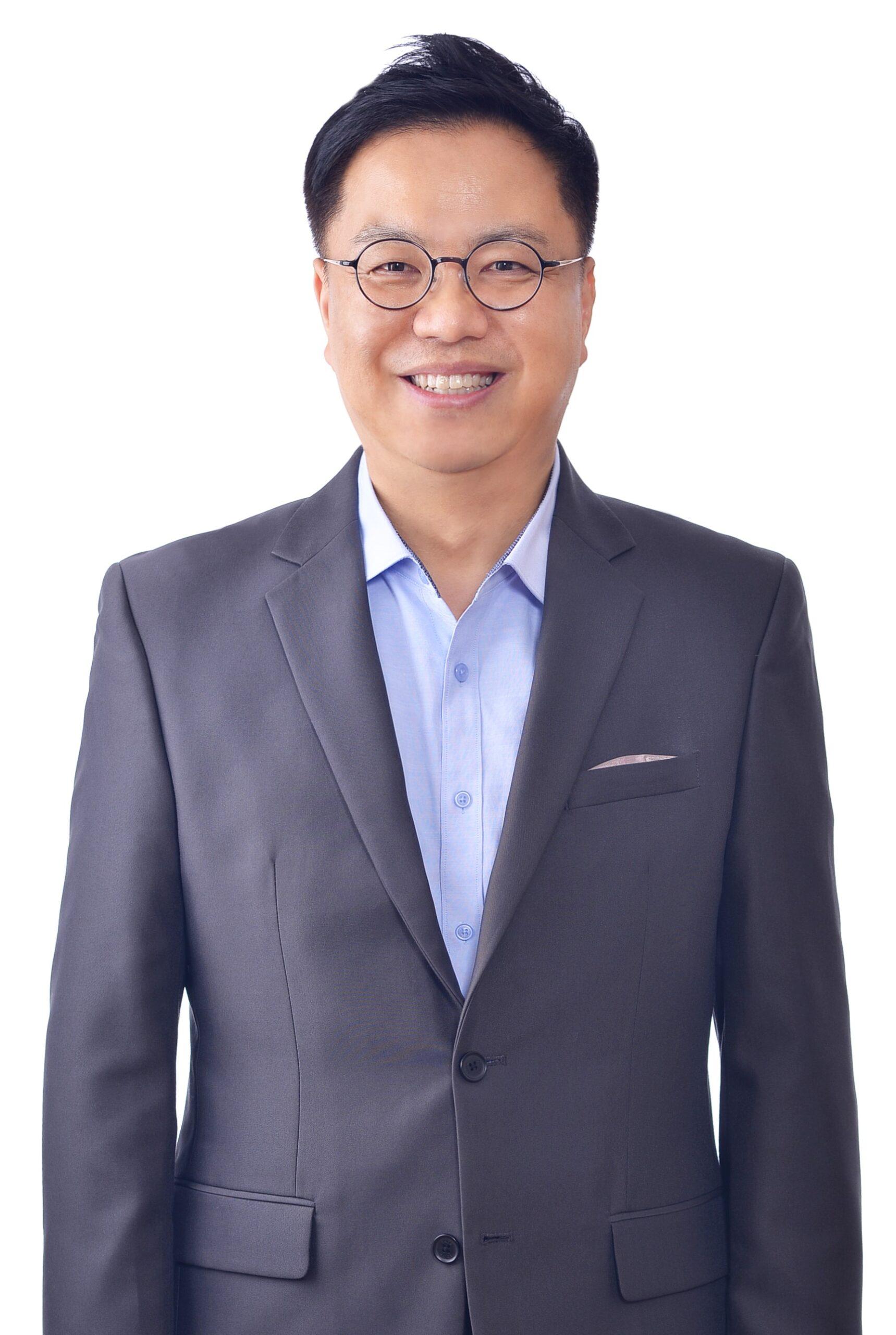 James Huh
Head of Korea Business

James Huh is the Head of the Korea Business with over 20 years of experience in sales and marketing in the pharmaceutical and medical device industries. He specializes in expanding the business of cardiovascular intervention procedures, arrhythmia, medical imaging, thoracic surgery-related products, and new offerings.

In 2000, he started his career in psychiatric drug sales at Eli-Lilly and Company Korea. Later, he gained experience in the Cordis division of Johnson & Johnson Medical Korea and the Biosense Webster arrhythmia division. In 2013, he took on the role of heading three divisions at CR BARD before joining Edwards Lifesciences Korea as the head of the artificial heart valve business in the surgical department.

Building upon this rich healthcare expertise, he is dedicated to successfully launching Mediwhale's new products in Korea and taking the lead in the SaMD market by providing the most advanced and optimal AI solutions in Korea.

James Huh received his MBA degree from Sungkyunkwan University and holds a bachelor's degree in Economics from Kangwon National University.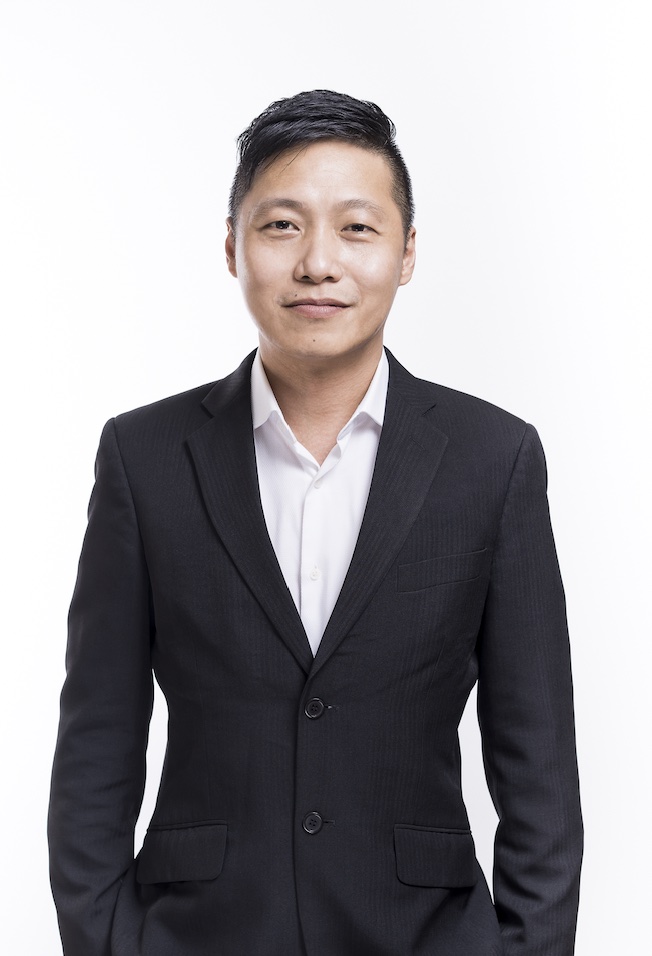 James Lim, PhD
Head of Clinical Operations
Dr. Lim has 14 years of experience in research & development in medical technology as a biomaterial scientist. 
His earlier projects focus on combination device technologies, including drug-eluting metal stents, fully biodegradable polymeric stents, patent orifice occluder (PFO), injectable gel drug delivery system, and implantable vascular access device for hemodialysis application. Dr. Lim is the inventor of seven patents.
Dr. Lim is an alumnus of the Singapore Economic Development Board and a research scientist at the cardiorenal department of Mayo Clinic in the US where his invention was filed and subsequently licensed. 
He was a graduate of The Agency for Science, Technology, and Research (A*STAR), a Singapore–Stanford Biodesign Program in 2012. During his time in A*STAR, Dr. Lim was the lead scientist in the implantable vascular access device project that was later spun off as Advent Access.
He also founded NephTech which specializes in providing patients with the end-stage renal disease with a non-invasive technique that detects arteriovenous fistula patency. He was in charge of mentorship and business development in Accrete Innovation, helping overseas startups enter Southeast Asia markets. Dr. Lim is trained in the implementation of ISO13485 and CE regulatory affairs by the British Standards Institution. He received his PhD degree in Material Science & Engineering from Nanyang Technological University.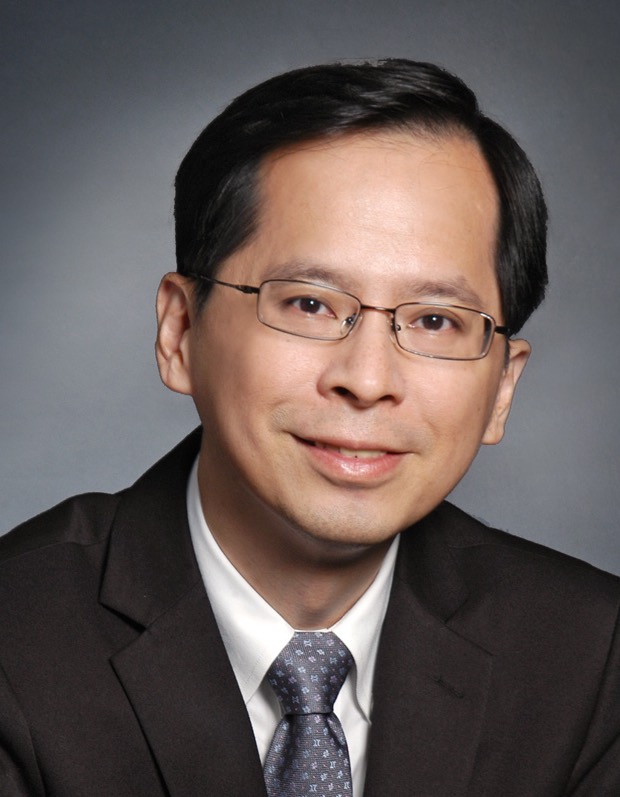 Professor Cheng Ching-Yu, MD, PhD
Principal scientist and head, Singapore Eye Research Institute
Professor Cheng is a principal scientist and head of the Singapore Eye Research Institute. He directs the Singapore Epidemiology of Eye Diseases (SEED) Program, a large multi-disciplinary research program focusing on epidemiology, imaging, and genetics of eye diseases in Singapore. The SEED program includes one of the largest epidemiological databases (n >10,000) for eye diseases in the world. 
His primary research interests are related to the epidemiology and genetics of major eye diseases. His current work involves a variety of epidemiological, clinical, and image research on glaucoma and the identification of susceptibility genes for complex ocular diseases, using both genome-wide association approaches and next-generation sequencing technology. More recently, he is also using deep learning and big data analytics based on visual images for ocular and health outcome prediction.
Professor Cheng is on the editorial board of several international journals and has received a number of prestigious awards, including the Clinician Scientist Award (CSA) from the National Medical Research Council, Singapore in 2012 and 2017, the Asia-Pacific Academy of Ophthalmology (APAO) Achievement Award, APAO Outstanding Service in Prevention of Blindness Award, and American Academy of Ophthalmology (AAO) Achievement Award.  
He obtained his Doctor of Medicine degree in 1995 and specialist accreditation in Ophthalmology in 2001 from Taiwan. He received his fellowship training in Preventive Ophthalmology at Wilmer Eye Institute and completed his Master of Public Health, and PhD in Genetic Epidemiology from Johns Hopkins University.