See how we started turning simple and effective AI diagnostic solutions into reality, empowering everyone to benefit from preventive healthcare.
Mediwhale is a rapidly-growing healthcare startup founded in 2016 by Kevin T. Choi, Dr. Tyler H. Rim, and Young G. Lee on a mission to bridge the healthcare gap between medical professionals and communities by empowering everyone to know their health risks early.
Meeting an eye doctor as a patient
Mediwhale's history began in 2016 when Kevin T. Choi met Dr. Tyler H. Rim as a patient. At the time, Kevin was a recent graduate of Pohang University of Science and Technology(POSTECH) majored in Industrial Management Engineering, and Dr. Rim was a vitreoretinal surgeon and assistant professor of ophthalmology at Severance Hospital, Yonsei University College of Medicine in Seoul, Korea.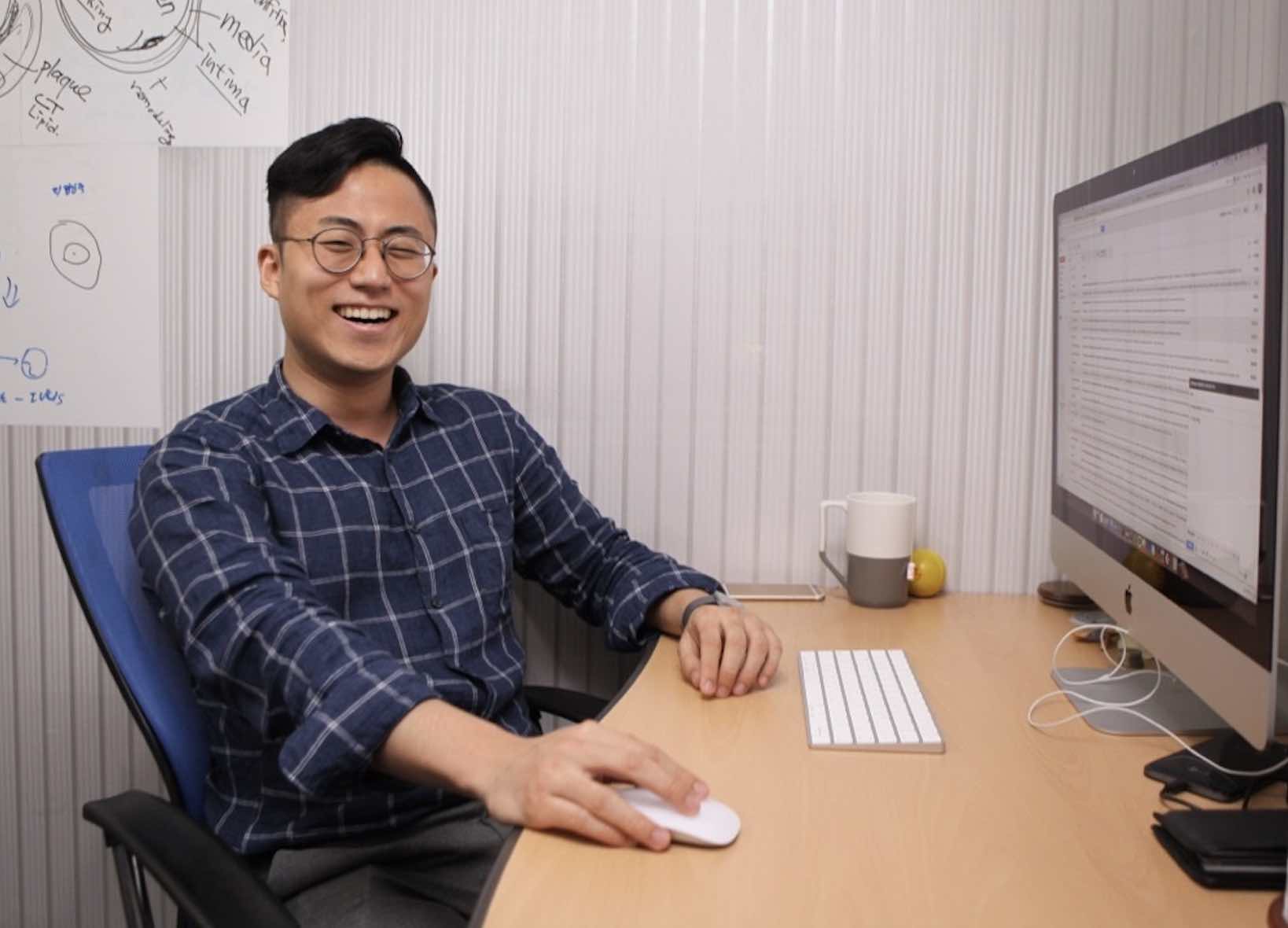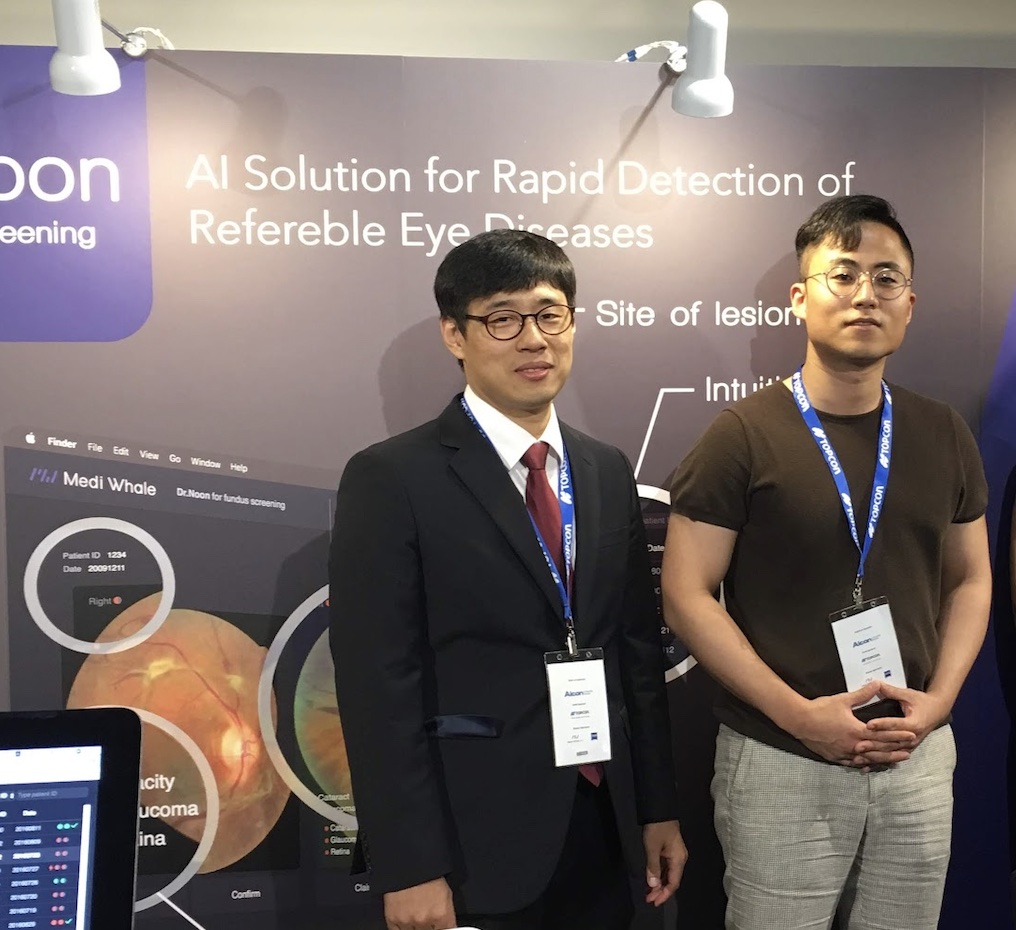 Personal Cause became a purpose to detect disease early
During this visit, Kevin found that he had lost nearly 40% of his vision from advanced glaucoma. If this had been diagnosed and treated early, he could have saved his vision. This event motivated Kevin to search how to detect health risks early before they show any symptoms. Dr. Rim supported Kevin to receive optimal treatment throughout the process and helped him better understand that early detection is the best prevention.
PAssion for autonomous disease detection
Given the mutual interest in machine learning and prevention, the pair began to share their passion for AI diagnostic solutions to prevent life-threatening diseases. Dr. Rim knew he wanted to do more than just treat patients. He wanted to improve patient care. He always envisioned that deep learning algorithms would predict health risk factors using retinal fundus photographs. Therefore, he focused his research on data sciences including biostatistics, epidemiology, big data analytics, and machine learning. Dr. Rim's idea to build an AI-empowered diagnostics solution became a reality when the two decided to found Mediwhale.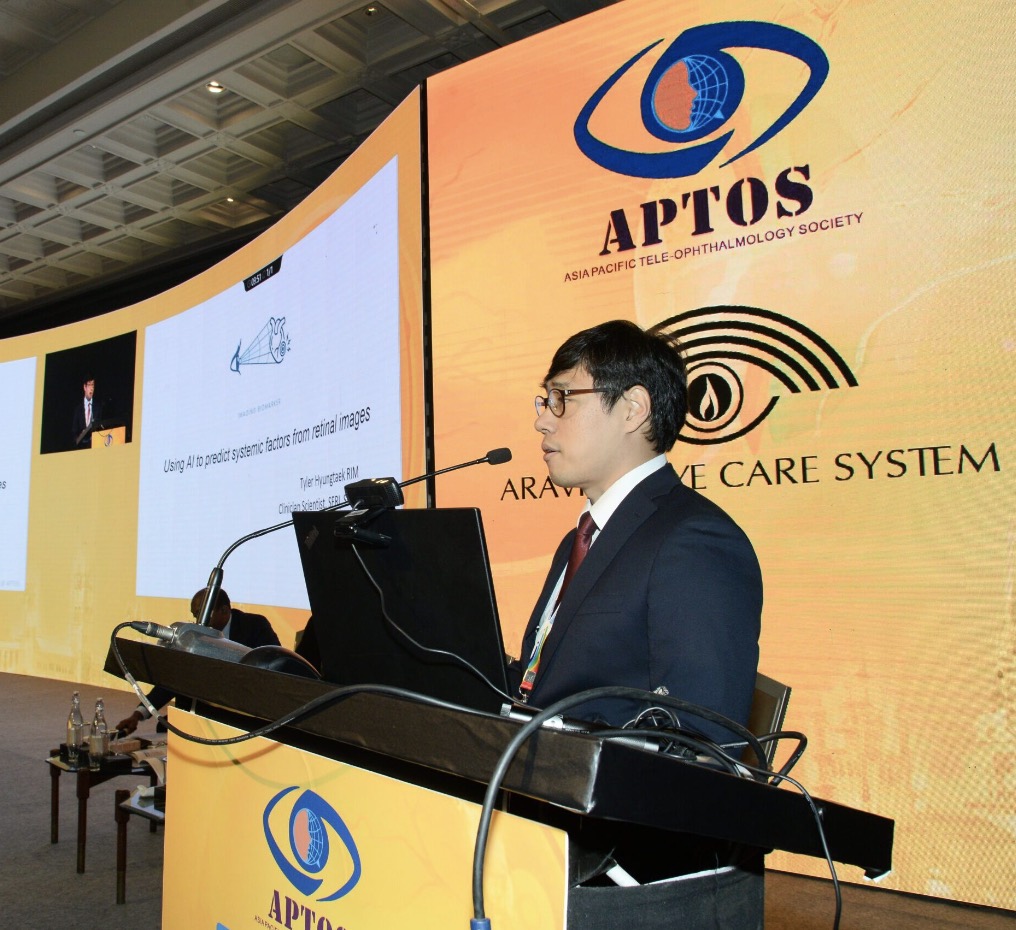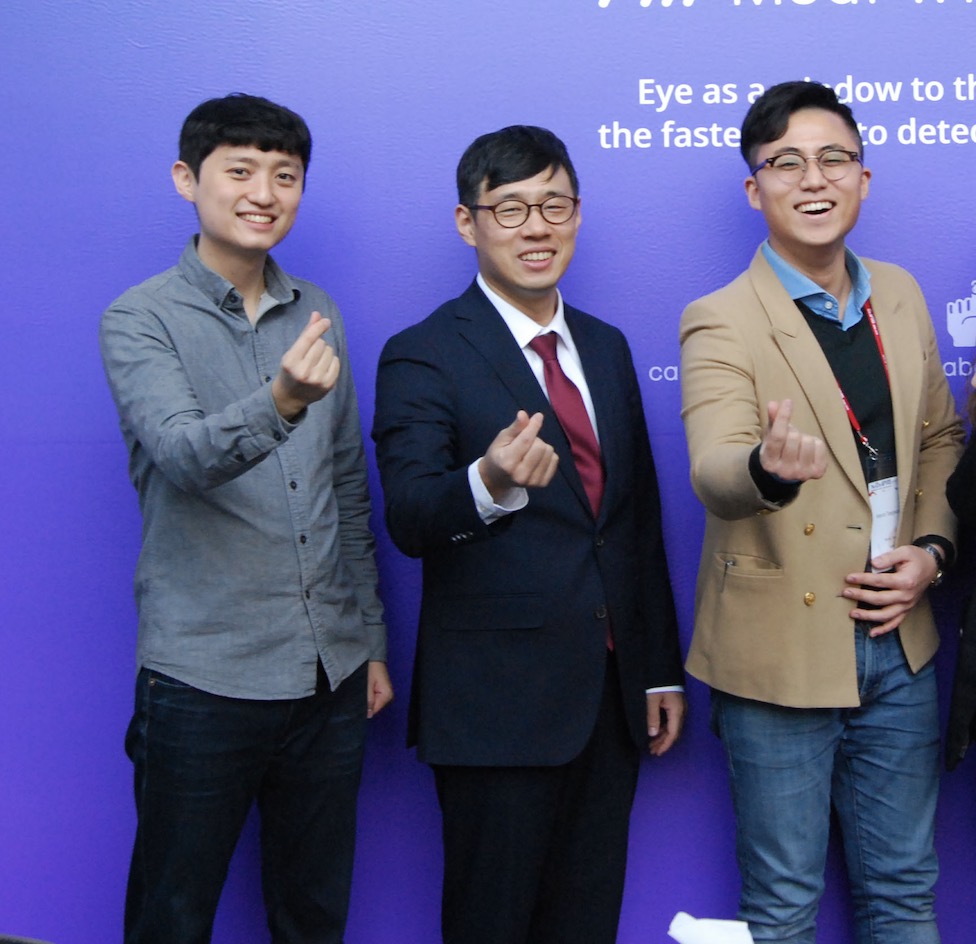 Entrepreneur, clinician scientist, and machine learning expert
To enhance the application of machine learning they were on the lookout for the right chief technology officer. Kevin participated in big data conferences and competitions in healthcare and met Young G. Lee in 2016 who won the Big Data Health & Science competition hosted by Asan Medical Center, the biggest hospital in Korea, as a solo participant. With Young's help, Mediwhale's foundational diagnostics algorithm turned into Reti-Intelligence. Kevin, Dr. Rim, and Young accomplished building a comprehensive AI diagnostic solution together that offers 4 services – Reti-CVD, Reti-CKD, Reti-Eye, and Reti-Age to predict cardiovascular, kidney, eye disease, and biological age using the retina as a biomarker.
"Our goal is to make you aware of your health risks early and take action more actively. If you already have symptoms, it's too late."
"AI applications in healthcare can literally improve diagnostics and patient care, detecting disease early and helping doctors make informed decisions quickly."
"I want to build a company that meets the needs of all healthcare players – patients, hospitals, government, and insurance companies."